Point Lookout Vineyards
Point Lookout Vineyards is situated at 3,000 feet above sea level, with a panoramic views of mountains, vineyards and farmland. The ten wines offered include six reds and four whites. The reds are Merlot, Cabernet Sauvignon, Rosé, Petit Verdot, Cliffield (a red blend), and Javine, a coffee and chocolate infused red that is a nod to the owner's Jackson's Java coffee shops in Charlotte. The tasting room includes Jackson's espresso and coffee paired with food items. The facility includes a 4,000-square-foot open-air pavilion that serves as both a tasting room and event space. Point Lookout has been nationally recognized for their award winning wines.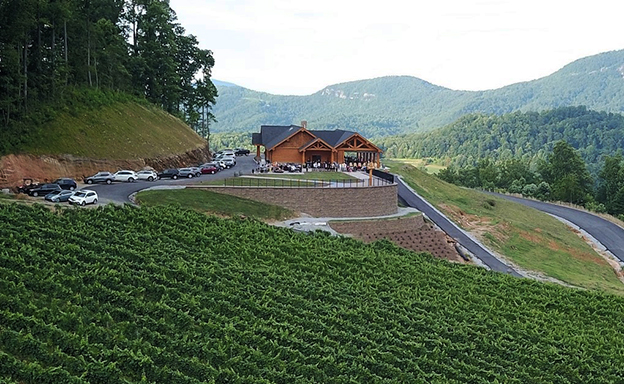 Plan Your Visit
Hours and/or Seasons
Open Year Round
Hours may vary. Please call ahead to confirm this winery will be open when you arrive.