Southern Charm Winery
Hand-crafted, rich and full-flavored, traditional, robust, crisp and refreshing. These are just a few of the adjectives used to describe Southern Charm wines. A belief of hand-crafting brings a quality and consistency to Southern Charm wines that elevate the wine-tasting experience to a level not previously enjoyed. No matter your preference and no matter your occasion, always look to Southern Charm Winery to bring the perfect wine to your table. Southern Charm offers a wonderful and varied selection of wines, ranging from crisp whites to rich reds and refreshing sweets. At Southern Charm Winery, you will find a charming gift shop, featuring gift baskets for all occasions, local pottery, wood-turnings and hand painted wine glasses. The snack assortment features Moravian cookies, Mingo River pecans, Ashe County Cheese and Ghiradellia and Lindt chocolates.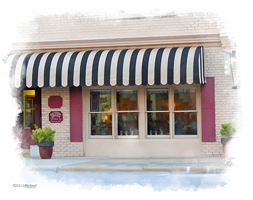 Plan Your Visit
Hours and/or Seasons
Year-round
Hours may vary. Please call ahead to confirm this winery will be open when you arrive.
Amenities Offered
Free parking