Stardust Cellars & Taproom
Artisanal winery and meadery focused on sustainability and natural wines. Our wines are foot stomped and basket pressed in small craft batches using gravity and manual work by the winemaker in traditional fashion. We utilize methodé ancestrale and do not add clarification or filtration agents. We received the triple dogwood sustainability rating by NC GreenTravel for developing an in-house bottle recycling program, composting to create a zero-waste stream, not using irrigation or chemical sprays in the vineyards, and sanitizing with ozone and biodegradable cleansers. Locally grown Traminette is made into dry still or sweet sparkling white wine. Pinot Gris white wine and its subsequent on-skin fermented Piquette wine and a Cabernet Sauvignon Rosé are also available.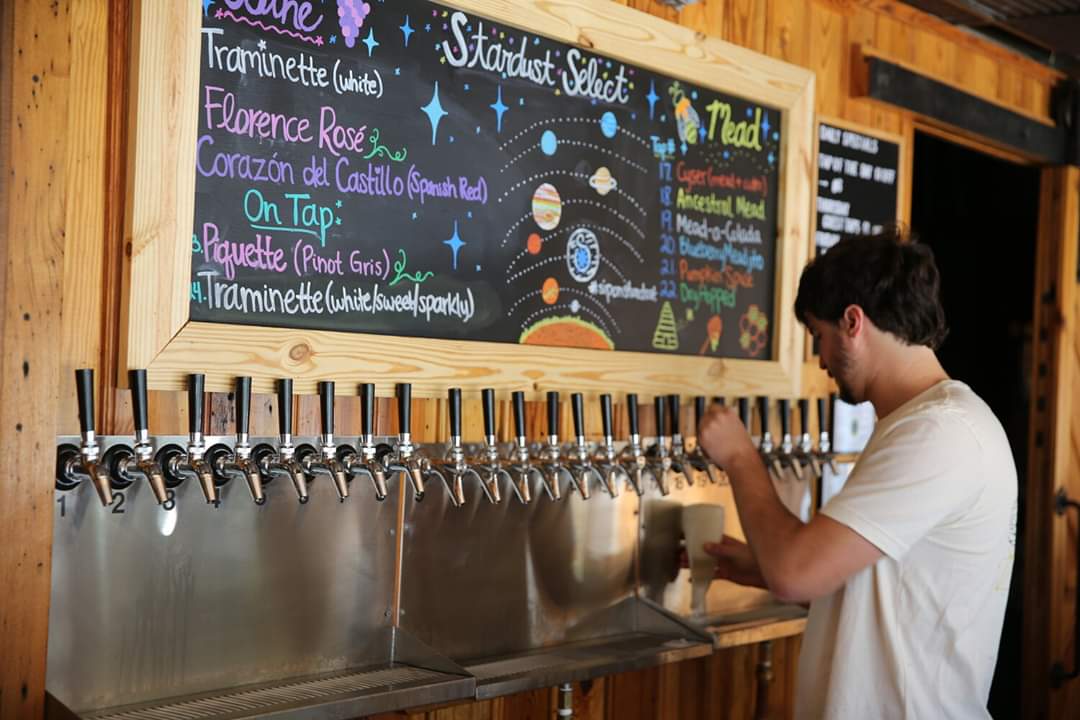 Plan Your Visit
Hours and/or Seasons
Thursday/Friday 5-10pm, Saturday 4-10pm, Sunday 12-5pm
Hours may vary. Please call ahead to confirm this winery will be open when you arrive.