WoodMill Winery
WoodMill Winery is nestled in the shadows of the Southern Appalachian Mountains, and surrounded by the natural beauty, tranquility and charm of the rolling foothills of Vale. WoodMill Vineyard started as a acre planting of approximately 100 muscadine vines in the spring of 2001 and has constantly grown year by year to now consist of 15 acres and approximately 4,000 vines. WoodMill Winery produces muscadine, scuppernong, blueberry, blackberry and special-blend wines from southern sweets to delightful dries. Wine tasting and winery tours available for $6.00 per person.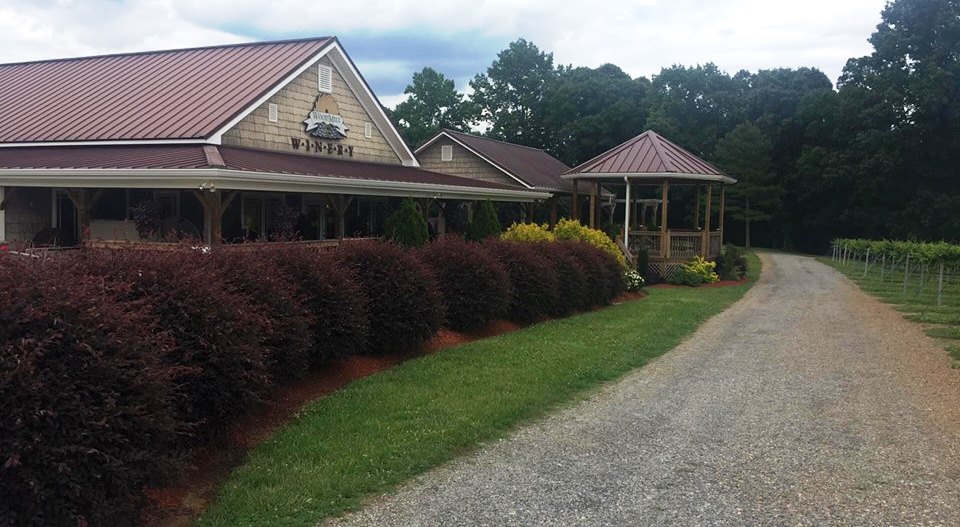 Plan Your Visit
Hours and/or Seasons
Please check our website for hours
Hours may vary. Please call ahead to confirm this winery will be open when you arrive.
Amenities Offered
Free parking
Tours – guided
Handicap accessible
Picnic area
Group rates available